Our Team at 360 Medical Billing Solutions
Specialty Medical Billing for Emergency and Urgent Care Directed by VPs David Windham and Rob Ross
360 Medical Billing Solutions was founded in 2000 with headquarters in Oklahoma City. Under the direction of David Windham and Rob Ross, the two co-owners and Vice Presidents, the company has exponentially grown since inception to include clients in numerous states. Our highly trained professionals of  physician billing services provide specialty billing services for many emergency departments, freestanding ERs, and urgent care groups throughout the United States. Integrity and excellence in service is the hallmark of 360 Medical Billing Solutions, We understand and meet the diverse needs of of episodic care providers. Our services enhance cash flow, rapid reimbursement, and practice management – all designed to save money and time, increase profits, and relieve stress.
David Windham, Co-Owner, VP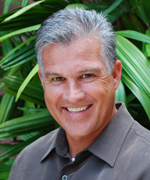 David Windham obtained his Bachelor of Science in Business Management from Southern Nazerene University in Oklahoma City. An entrepreneur with a strong work ethic and desire to make a difference in the healthcare industry, he joined a national medical billing company in 1990. David served as the Senior Client Representative managing all aspects of the Southeast Division for the company.
David's growing passion to have his own medical billing company and provide comprehensive and innovative physician billing services at a lower cost, prompted him to join forces with Rob Ross, a fellow employee at a national billing company with a similar vision. Within the past two decades, the two partners have achieved great success as they have applied their innovative and cost saving strategies and expanded to multiple territories within the nation as 360 Medical Billing Solutions.
Read More
Windham's extensive experience, technological savvy and superior leadership skills have helped rank 360 Medical Billing Solutions among the top in the healthcare industry for efficient and productive billing and consulting services.
David Windham believes that the key to managing employees, working with clients and building relationships is to "Create a win-win scenario and success will likely follow."
David is happily married with two children and resides in Edmond, Oklahoma. He enjoys surrounding himself with positive people who believe in possibilities and getting the most out of life while making a difference.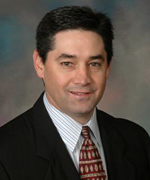 As one of the original co-founders of 360 Medical Billing Solutions, Rob Ross has a bachelors in Business Marketing from Oklahoma Baptist University and Masters in Healthcare Administration from Oklahoma City University. With a strong interest in helping physicians to effectively and efficiently manage their practices, Rob's experience in this area began in 1991 when he was employed by a large national medical billing company. He was named Senior Client Representative and was responsible for the daily management of his numerous accounts.
After working together for nine years, Rob and David Windham decided to start their own medical billing company.  The partnership with Windham was forged out of a unique opportunity to provide innovative patient billing solutions and a quality billing product at a lower rate to clients.
Read More
By spending countless hours developing paperless systems and significantly reducing labor costs, 360 Medical Billing Solutions has managed to provide clients with exceptional services at an attractive rate with no up front or out-of-pocket costs in most cases. The company has steadily grown because of high standards and loyal customers who have substantially benefited from the services they have received.
Rob Ross has this to say, "Integrity is key to any good business. When you surround yourself with the best talent within your industry and uphold the highest of standards, loyal customers and great success usually follow."
Rob is happily married with two children and resides in Oklahoma City. He currently serves on the Board of Directors of the Baptist Village Retirement Communities of Oklahoma – an organization providing skilled nursing, assisted living and home-health care to residents throughout the state.
Contact 360 Medical Billing Solutions for a No Obligation Quote
Let us show you how we can increase your cash flow and revenues, save you money and greatly improve your office operations – all with little or no upfront costs.
GET STARTED NOW