The 360 Medical Billing Solutions Difference
Specialty Medical Billing for Urgent Care and Emergency Medicine Groups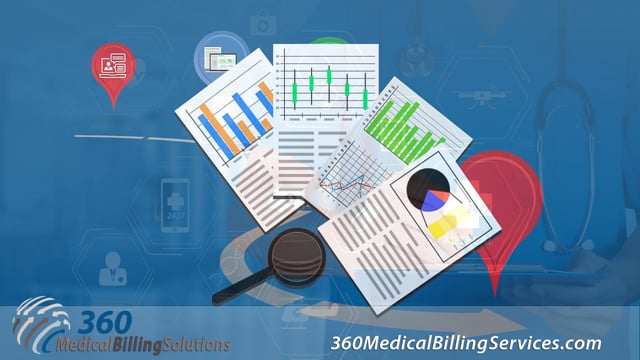 Not All Medical Billing Companies Are the Same
In fact, there can be a vast difference in their knowledge, level of experience and ability to implement innovative solutions that streamline the billing process, enhance efficiency, increase cash flow and generate maximum revenues. Not all companies provide the lowest cost services without hidden fees or upfront costs. Many do not provide consulting for physician practice management, assist in negotiating managed care contracts or integrate automation strategies to reduce errors and expedite claim processing and reimbursement.
Most medical billing companies are not specialists, understanding the unique needs of physicians in emergency medicine, freestanding ERs and urgent care for instance. In all of these areas and many others, 360 Medical Billing Solutions stands out among the rest. We are driven by passion and commitment to providing exceptional service as a medical claims and billing specialist. We have a track record for producing extraordinary results for emergency and urgent care practice groups throughout the nation. As a medical claims and billing specialist, we implement innovative solutions that reduce stress as they enhance cash flow, revenue and efficiency for physician groups…
Before you choose a medical billing and consulting company, ask these important questions:
| Questions to Ask | 360 Medical Billing Solutions | Other Medical Billing Providers |
| --- | --- | --- |
| Has the company been in business for greater than ten years? | Yes | ? |
| Are medical billing services provided without hidden fees or upfront costs? | Yes | ? |
| Are delinquent accounts reviewed and worked until resolution? | Yes | ? |
| Can patients pay their bills online? | Yes | ? |
| Is credit card processing available for patients to pay their bill? | Yes | ? |
| Is compliance education and consultation included? | Yes | ? |
| Are you assigned an experienced executive to manage the daily operations of your account? | Yes | ? |
| Are they specialists in providing medical billing for emergency physicians, freestanding ERs and urgent care groups. | Yes | ? |
| Do they provide medical billing consulting services that can help with medical coding, collections, practice management, electronic processing, healthcare Clearinghouse, medical billing software integration, practice expansion and more? | Yes | ? |
| Are all functions pertaining to your account performed in the United States? | Yes | ? |
Contact 360 Medical Billing Solutions for a No Obligation Quote
Let us show you how we can increase your cash flow and revenues, save you money and greatly improve your office operations – all with little or no upfront costs.
GET STARTED NOW