360 Medical Billing Solutions
Specialty Medical Billing for Urgent Care and Emergency Medicine Groups
If you're an emergency or urgent care physician group, we can help. Our streamlined medical billing services for providers of episodic care in emergency rooms, free-standing ERs, and urgent care centers will maximize your collections, cash flow, practice management,, and profitability.
Since 2000, 360 Medical Billing Solutions has been helping emergency rooms and urgent care centers to improve their cash flow, submit accurate claims for prompt insurance reimbursements, lower overhead costs and reduce stress related to medical billing and coding operations. We stay up-to-date on current billing regulations, practices and trends for automation and streamlining the physician billing solutions process. Our ultimate goal is to help your physician group to achieve its greatest success while taking the worry, stress and confusion out of medical billing practice management issues.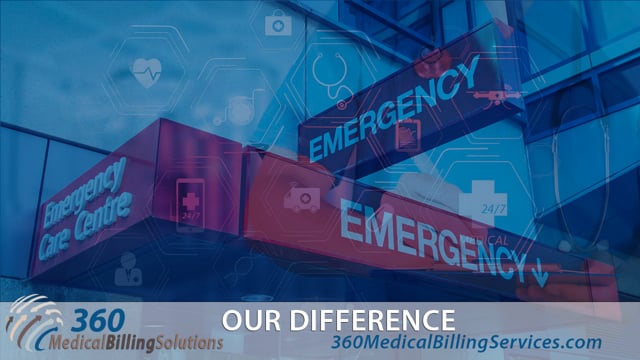 Our medical billing specialist team provides customized medical billing solutions designed with cutting edge technology and collection strategies that save your valuable time and enhance your cash flow and revenues. An added benefit is an automatic check with standards of care, improved record keeping with digital technology and increased patient satisfaction. Imagine how good it will feel, knowing you are spending your valuable time with patients instead of wasting time with patients billing issues.
Medical Billing Specialist Strategies that Increase Your Collections...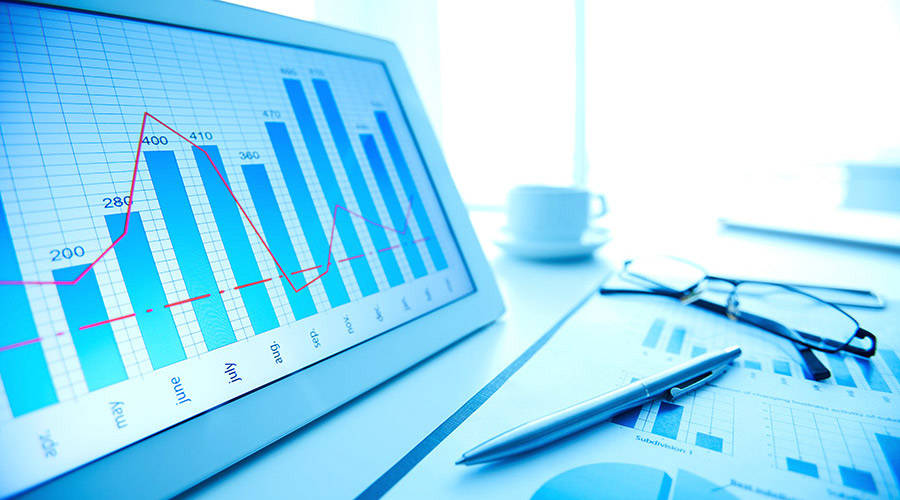 We offer medical billing solutions that minimize claim denials through our work queue process.  All delinquent accounts are reviewed and worked by our staff until a resolution is achieved.  You can expect an increase in collections and a dramatic reduction in the number of days in outstanding Accounts Receivable balances by this one feature alone. We offer state-of-the-art physician practice management solutions that automate much of the medical billing solutions, posting and collections process. We free your time and eliminate your stress so that you can be more profitable and get more satisfaction doing what you do best in your medical practice.
Specialty Medical Billing Services That Are Customized for Your Physician Group Practice Needs...
Our areas of specialty include emergency medicine, urgent care medical billing, physical therapy and radiology groups. Other practice areas of service include medical billing for hospital based physician groups and surgical groups.
We've provided medical billing specialist and consulting services throughout the United States since 2000.
We are active members of the Healthcare Billing and Managers Association (HBMA).
We attend and exhibit at numerous assemblies throughout the year including special symposiums for emergency physicians.
We are committed to ongoing education. Our medical coding staff are sent to various medical coding seminars and conferences throughout the year.
Standard Contract Without Hidden Fees or Upfront Costs…
All of the following services are included in our standard contract with each client. There are no hidden or additional fees for any of these services.
CPT-4 and ICD9/ICD10 coding on all patient records by a staff of certified coding specialists.
Paperless billing system for physician practice management including electronic medical record (EMR) retrieval, electronic patient demographic download, electronic claim's submission, electronic fund's transfer and electronic payment posting.
Provider credentialing with all third party payers including Medicare, Medicaid, Blue Cross and Blue Shield, CHAMPVA and any contracted managed care plans.
Medical billing consultation and assistance with managed care contract proposals.
Physician documentation education.
Monthly tracking of "missing" cases to ensure all records are received.
Professional monthly, quarterly and annual physician practice management reports.
A 360 Medical Billing Solutions executive assigned to each client as a liaison to manage all daily account operations.
Daily review and follow-up on delinquent accounts.
Patient account refunds.
Compliance education and consultation.
Daily deposits of money received by all third parties to a client owned and controlled bank account.
Patients can pay their bills online or via phone or email.
Credit card payment processing.
Medical billing specialist consulting services for analysis of billing and staffing needs; auditing collections; reviewing, enrolling and assistance in negotiating Managed Care contracts; making recommendations and implementing solutions.
I wanted to thank y'all for our best December revenue month ever, which was also our second highest revenue month in 3.5 years of operation…My front desk staff has also noticed the decrease in billing complaints, so I couldn't be happier…
I have been a client of 360MBS for seven years. During this time, I have found them to be more than a billing vendor for my Physical Therapy practice. They have been a true partner in helping my…
Their paperless system is truly cutting edge. Having daily knowledge and unrestricted access to our collections and financial data is immeasurable.
I wanted to thank y'all for our best December revenue month ever, which was also our second highest revenue month in 3.5 years of operation. I notice that you somehow have convinced Blue Cross to routinely pay us at in network rates or higher for our group which contributed to record payments from them. We…
Contact 360 Medical Billing Solutions for a No Obligation Quote
Let us show you how we can increase your cash flow and revenues, save you money and greatly improve your office operations – all with little or no upfront costs.
GET STARTED NOW